Just found this site and will be looking in regularly. I'm getting up in years but still am good for a few hours when it's not so darned hot like it was on the opener. Had to give up before 10:00AM but will be back when it cools.Here's a report I posted on other sites.
Too hot, too early in the year but AZ Game & Fish decided to open the quail season sept 30.
Near the only stock pond with any water in this area.
Should be full of quail tracks but not seeing any---bad sign
Lucien takes a look around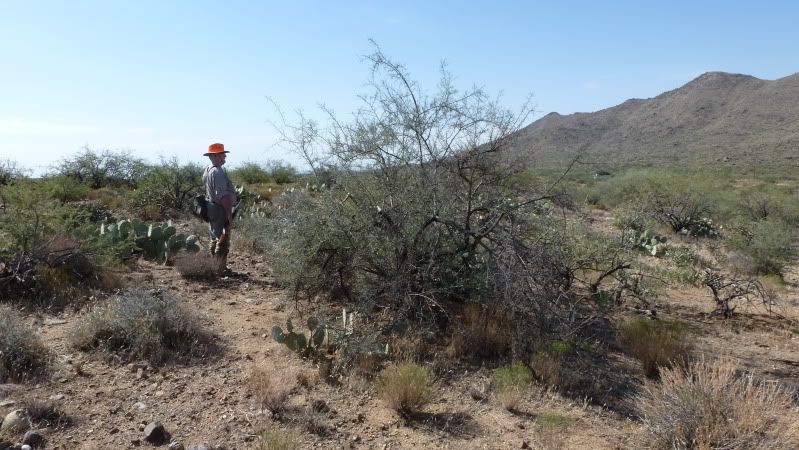 Not that far from the car and already starting to feel the heat
Even my shadow is hot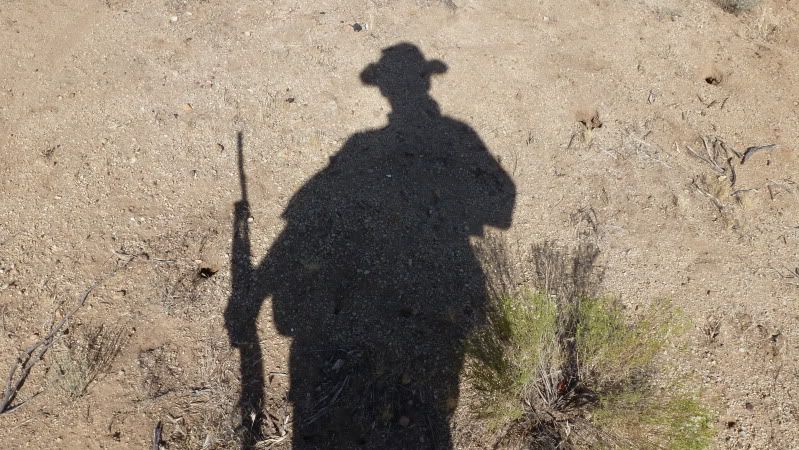 Put in three miles by about 9:30 and it's 94*. Too hot for me so gave up. Unly saw one 20/25 bird covey and managed two long shots resulting only in a few feathers. I'll wait for cooler weather.