So I have taken Big Jake out three times in the last couple of weeks and I have gotten skunked every time.
We have been hunting in some good quail and chukar country;
but nary a point. (that's my son in that last pic). We even hunted near a guzzler today.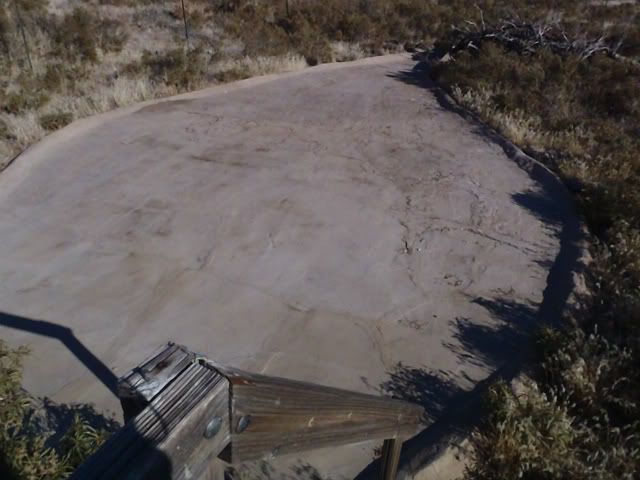 I found plenty of sign, feathers and tracks, but no birds. The only time I have seen Jake come close to a point was last week, and when he was done with that bush, he just pissed on it. I went up and kicked around it just to make sure, and nothing was there.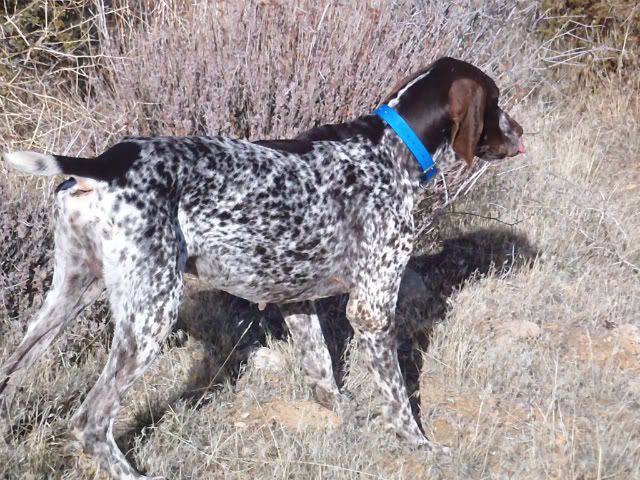 He seems to me that he is looking for birds, he is ranging out in front of me pretty good most of the time, and sniffing everything, so what gives? The only thing that I can think of is their are no birds where we have been. I have been using a quail call and haven't heard any calling, and I haven't seen any birds, I would excpect to kick some up just by chance, just like before I had Jake, if there were some in the area. This makes me think that this is my fault and I just haven't been taking the dog to where the birds are.
How far do quail usually travel in a day? Do they need water everyday? What would you do to find the birds?
Don't get me wrong, this is still better than sitting at home and watching the TV or taking care of the honeydo list. I have seen some beautiful country so far this season.
Now if I can jsut kill a few more birds, that would be great. Thanks for your help.